Podcast: Play in new window | Download
Unfamiliar with Intuitive Eating? Tune in for a brief overview of each of the ten principles! Also hear some updates about what's been going on in my life (a new job after ten years!!).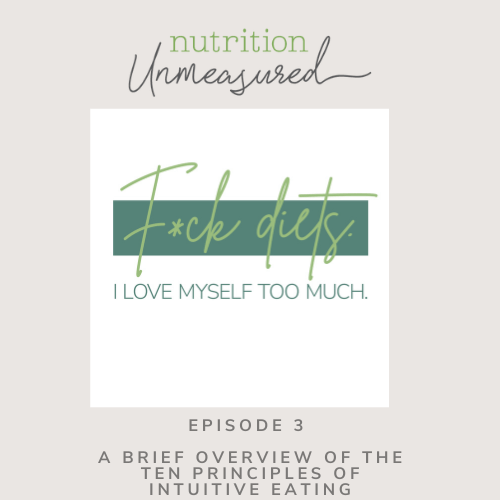 Sponsor
Etsy shop (check out some fun anti-diet and body respect decals, mugs, and more!)
Show Notes
Intuitive Eating, by Elyse Resch and Evelyn Tribole
Reclaiming Body Trust: A Path to Healing and Liberation, by Hilary Kinavey and Dana Sturtevant.
Episode with Kristina Bruce (Body Respect and Acceptance)
Episode with Elyse Resch (Gentle Nutrition)
Favorite new product: Daisy Cottage Cheese and Fruit Cups