Podcast: Play in new window | Download
As a mom and dietitian in the food freedom and body positivity space, I thought raising kids without food rules would be a sinch.  But lately I've been overwhelmed by all the sugar!  My kids get offered sugar just about everywhere they go, even the end of their doctor visit ("want a lollipop"?) or their haircuts ("want some candy?") and their sports games ("Gatorade for all!").  I feel like it's gotten out of hand, so I gathered an expert on kids and feeding, Jennifer Anderson.  Jennifer provides tips on how to handle all the sugar, but without being restrictive and authoritarian.  With the holidays coming up, Jennifer's tips are incredibly timely!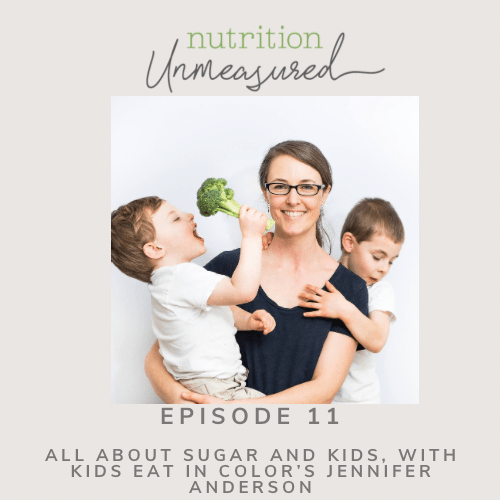 SHOW NOTES
Purchase my 10-module self-paced Intuitive Eating course, half off!
Tiktok (@Kids.Eat.In.Color)
Instagram (@Kids.Eat.In.Color)
Easy Chili (I just cooked the beef on sauté in my slow cooker!)