Podcast: Play in new window | Download
Self-care, I've talked about it before, and I'm bringing it back! Why? It's back to school time, which can be stressful, and not to mention the holidays are approaching! Getting your self-care in line is a great way to keep you focused, present, attuned, and able to handle any stress or strong emotions that come your way. Tune in for my top tips!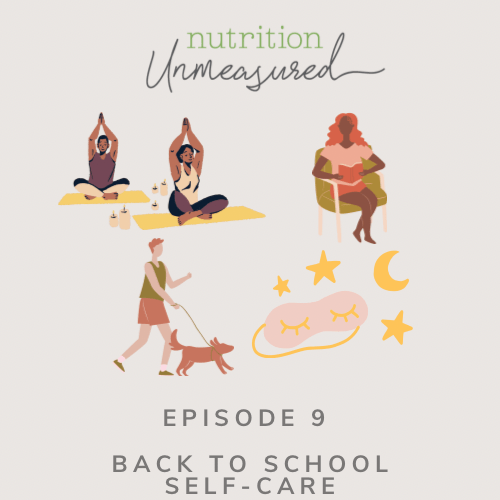 Purchase my 10-module self-paced Intuitive Eating course, half off!
Self-Compassion, by Dr. Kristin Neff
Previous Self-Care Episode on Meeting Our Most Basic Needs