Podcast: Play in new window | Download
**TRIGGER ALERT** In this episode I briefly mention my history with an eating disorder.
Today I will take you through my journey of moving from a focus on weight loss and restriction, to a focus on intuitive eating, and body trust.  Once you see the truth about health and wellness, you can't ever look back, and I feel that 100%!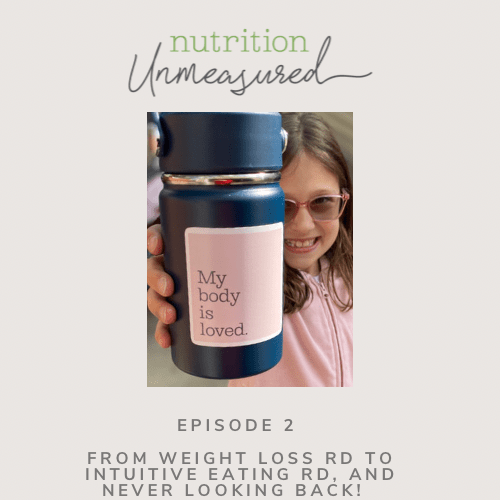 Sponsor
Etsy shop (check out some fun anti-diet and body respect decals, mugs, and more!)
Show Notes
Intuitive Eating, by Elyse Resch and Evelyn Tribole
Reclaiming Body Trust: A Path to Healing and Liberation, by Hilary Kinavey and Dana Sturtevant.
Decolonizing Wellness, by Dalia Kinsey
Health at Every Size, by Lindo Bacon
Find Your Food Voice, by Julie Duffy Dillon
The Mindful Dietitian (more for practitioners) 
Favorite new product: Brekki Overnight Oats