Podcast: Play in new window | Download
Kristina Bruce is a body acceptance coach with an approach to body acceptance that can be integrated into anyone's life.  Kristina's wisdom is shared on today's episode and can be beneficial to anyone, no matter where they are on their journey to self-acceptance.  This episode will leave you with practical tips as you go throughout your day and start to be more mindful of self-talk, as well as tips for practitioners working in the body acceptance space.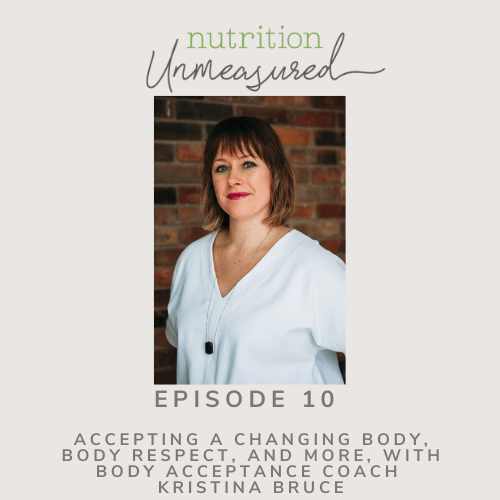 Show Notes
Purchase my 10-module self-paced Intuitive Eating course, half off!
Body Acceptance, with Kristina Bruce (previous podcast episode!)
Follow Kristina on Instagram @KristinaBruceCoach
Favorite new recipe: Banana Bread Muffins (I added mini chocolate chips!)