Podcast: Play in new window | Download
I'm back!  This time, I'm going solo.  After three years of the Dietitians Dish Podcast, Nicole and I said goodbye back in November 2022.  It just became too much, and we realized we weren't taking our own self-care seriously (oops!).  Now, I'm alone and talking about all things Intuitive Eating, body respect, self-care, wellness, nutrition and more.  I will have interviews, Q&A opportunities, and a lot of fun topics that pertain to the whole family. I'll be posting episodes every other Monday.  I'm excited to start podcasting again!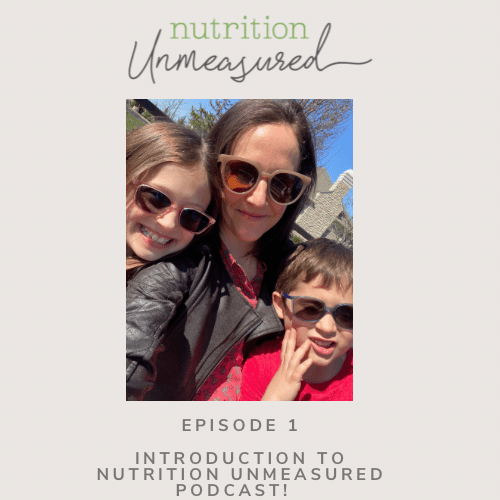 Show Notes
Favorite new recipe; Date Snickers –> pitted dates, stuff with crunchy peanut butter, coat in melted dark chocolate, top with some sea salt, and freeze for 5+ hours.  YUM! See video!