One pot dishes are my favorite. Every household has those recipes that look like they are 100 years old. Sometimes they are actually 100 years old, but other times they have just been used so many times, the recipe itself is in bad shape. That's the case with this recipe, which I ripped from a magazine years ago, and can't even tell which magazine.  Don't worry though, I found the recipe online.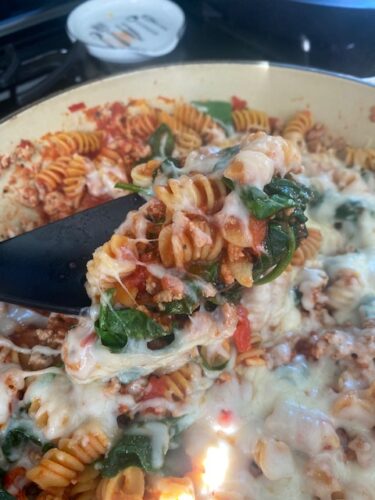 This recipe can be modified to be gluten free by using your favorite gluten free pasta (I prefer lentil pasta if I need to make something gluten free).  I actually make it most often with Barilla Protein Plus pasta (not gluten free), because why not get more protein?
The pasta comes together nicely with cheese, sauce, spinach, meat, and the added flavor of salt, pepper and other spices as desired.  Sometimes I use beef, other times I use ground turkey or Morning Star Crumbles.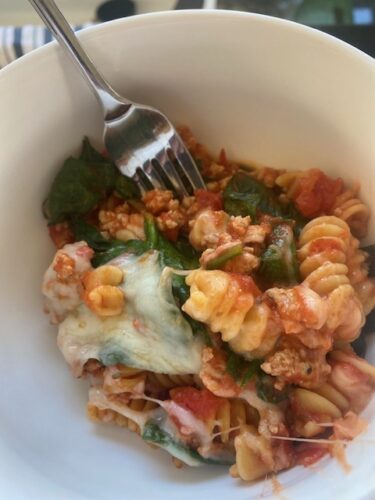 I hope you enjoy this as much as our family does!