Since I turned 39, I haven't really been drinking (thanks to this book).   I only drink beer, on occasion, because I actually really like it.  Other than Hairless Dog, I haven't been able to find a good NA beer that brings me joy like the "real stuff".  I haven't had liquor or wine since early 2022, but I love a good mocktail.  Recently I recreated two that I want to share with you. In the past I would have said "what's the point of a cocktail when there is no alcohol?".  Today, now that I truly understand and appreciate good food and good drinks, I say "the point is, it's delicious".  These were both easy and refreshing!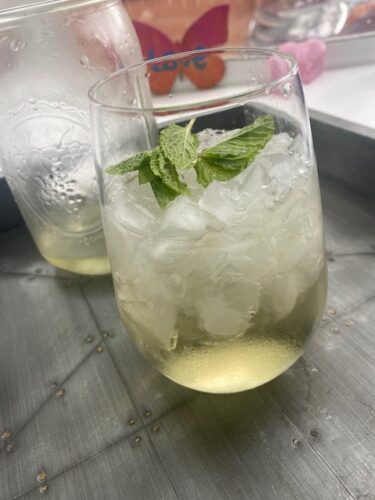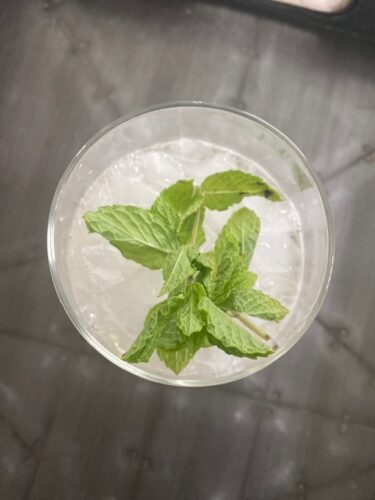 The first one is the Mint Julep
Servings (~3-4)
1 cup water
1/2 cup sugar
1 cup mint, fresh, leaves removed
1 cup ginger ale (or more)
Crushed ice and
Make the simple syrup first, by cooking the sugar in the water in a small saucepan.  Stir and heat until sugar is dissolved, then add the mint to the saucepan.  Reduce the heat to a low simmer, replace the lid on the saucepan and cook for about ten minutes.   After the time is up, allow the mixture to cool.  Once cooled, strain the syrup to remove the mint. Fill about 4 glasses with crushed ice and divide the ginger ale amongst the glasses. Fill the glasses with half ginger ale (~1/4-1/2 cup) and half the mint syrup (less or more to taste).
Next, the turmeric mocktail!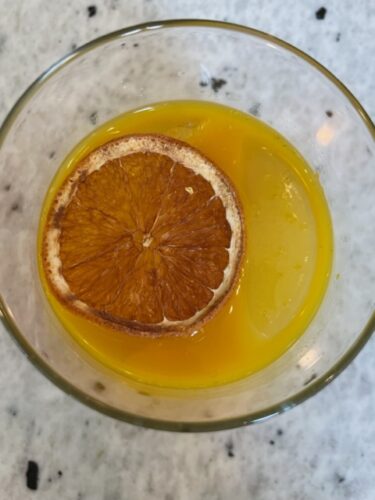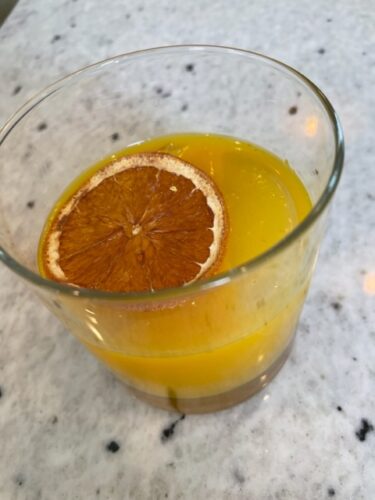 This recipe can be found on Tupelo Honey's website. I followed this recipe almost word for word, and it turned out amazing.  I actually used my Magic Bullet to make this, and it made about 2 servings.  Instead of using freshly grated ginger, I used the ginger I had in a tube in the fridge (this saved me the step of straining). I will also note I used less turmeric (I only used 1 Tbsp).  I would highly recommend this drink.  I topped mind with one of these cocktail garnishes!