I'm a full-time working mom of two kids. This means simple, hearty meals are my go-to, especially for dinner.  Something I like to do is print out recipes and then make a note if the kids like or dislike them.  This pressure cooker taco pasta dish was made several months ago and I wrote "10/10, they both loved this!".  When I remade it, they both loved it again. This dish is a one pot dish, which I love, and was ready in minutes. A simple meal that leaves little to clean up? That's a win win.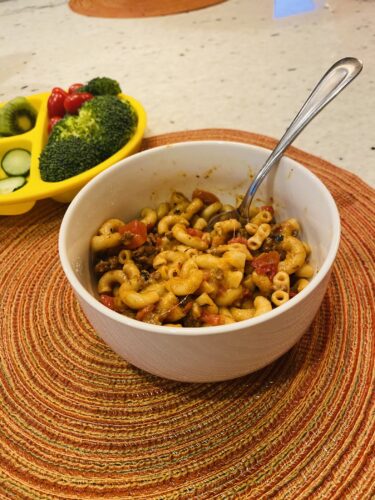 I'm not a food blogger, as you can tell by the pictures. But, I love to share favorite recipes. I served this with a side of veggies and ranch, and for me a kombucha (my beverage of choice!).  This was hearty, filling and satisfying. The dish has all the best textures and flavors and left us all pleasantly satisfied.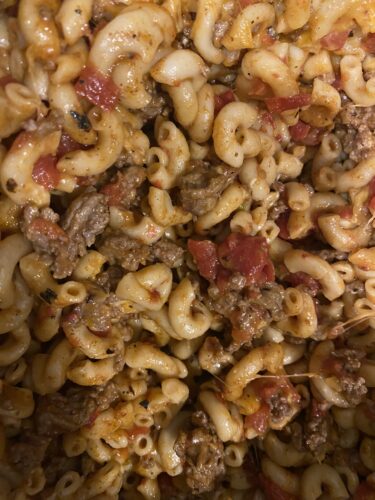 Possible Modifications
Use a different type of pasta
Use ground turkey or even plant based "ground meat"
Add more or less cheese
Add another can of those yummy tomatoes (I will do that next time!)
I hope you enjoy this as much as my family and we did!